Home Best (Image credit: Wilson Webb) In this list, we've selected 20 of the best Netflix movies you can watch in the US. Instead of giving you pages and pages of films to choose from, we decided to make a concise list of 20 that sums up the vast array of movies you'll find on…
Home
Best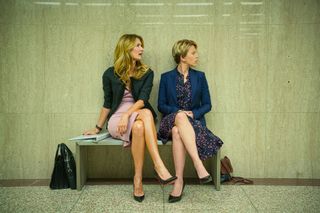 (Image credit: Wilson Webb)
In this list, we've selected 20 of the best Netflix movies you can watch in the US. Instead of giving you pages and pages of films to choose from, we decided to make a concise list of 20 that sums up the vast array of movies you'll find on Netflix, so you can quickly and easily pick something to watch.
In this frequently updated list, we've selected the best movies you'll find on Netflix right now, with a mixture of the streamer's original productions and films from other studios. As of February 2020, Blade Runner has joined the streaming service, while The Matrix is leaving, so that's one of the updates we've made below.
Here, then, are the 20 best movies on Netflix, across a whole range of genres. Find something you like, and get watching.
The best Netflix shows
The best Netflix UK movies
How to watch all of the 2020 Oscars Best Picture-nominated movies
Blade Runner: The Final Cut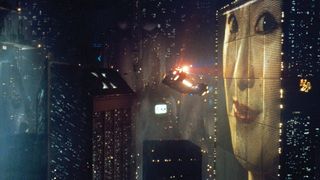 (Image credit: Warner Bros)
Genre: Sci-fi
Who's it for? Cyberpunk fans (and everyone else).
New to Netflix this month, Blade Runner is still one of the best movies ever made. In Ridley Scott's near-future Los Angeles (technically the past, since it's set in 2019), a group of outlawed artificial humans called replicants arrive on Earth, hoping to extend their lives beyond their fixed expiration date. Rick Deckard (Harrison Ford) is a blade runner, a special type of cop charged with 'retiring' the replicants. But Deckard's perception of what counts as human life will be profoundly challenged before he can take out all of his targets.
Moonlight
(Image credit: A24)
Genre: Generational drama
Who's it for? Awards buffs and independent cinema fans.
The last great movie to win the Best Picture Oscar before Parasite, Moonlight follows a boy through three stages of an incredibly difficult life: childhood, his teenage years and adulthood. Chiron has to deal with his own struggles of identity and sexuality, while also contending with his emotionally toxic mother. Mahershala Ali won the Best Supporting Actor Oscar for his role as a mentor and much-needed father figure in this picture, but equally great is actor Trevante Rhodes, who plays Chiron in his adult life with a palpable repressed pain.
The Dark Knight
(Image credit: Warner Bros)
Genre: Superhero-infused crime epic.
Who's it for? Fans of refined action movies (and Batman).
The first two movies of director Christopher Nolan's Dark Knight trilogy are on Netflix US, and they're always worth a rewatch. The Dark Knight is a twist-y crime thriller that's more of an ensemble piece than Batman Begins or The Dark Knight Rises – indeed, at times it feels like good guy DA Harvey Dent (Aaron Eckhart) is the protagonist as much as Bruce Wayne (Christian Bale). The highlight, of course, is Heath Ledger's multi-layered performance as Gotham-terrorizing villain The Joker, for which he posthumously won the Best Supporting Actor Oscar.
The Irishman
(Image credit: Netflix)
Genre: Crime drama
Who's it for? Cinema buffs and Scorsese fans (which is the same group of people).
This threateningly long Scorsese pic attracted attention for the extensive effects work used to de-age its old stars, and it's a creative decision that's occasionally distracting. But there's no denying the appeal of seeing De Niro, Pesci and Pacino in the same movie together for likely the last time, and this life-spanning, extremely rewarding crime epic is a suitable tribute to their collective talents. The Irishman is about the life of Frank Sheeran (De Niro), as he recounts his long association with the Bufalino crime family. It's arguably the biggest awards play Netflix has ever made, and soon we'll see if it pays off.
Inception
(Image credit: Warner Bros)
Genre: Science fiction/heist movie
Who's it for? Fans of Heat who also enjoy high-concept sci-fi.
This is arguably still the perfect Christopher Nolan movie. It stars Leonardo DiCaprio, the most acclaimed actor of his generation, it features an intense Hans Zimmer score and boasts a winning high-concept idea, where it's possible to enter people's dreams in order to manipulate them and steal their secrets. As the movie escalates that premise into dreams within dreams, it pulls in more and more bizarre, memorable imagery. And the ensemble cast here is outstanding, with Tom Hardy, Joseph Gordon-Levitt, Ellen Page, Cillian Murphy and Mario Cotillard rounding it out. Nolan's next picture, Tenet, looks like it's in a similar vein.
Marriage Story
(Image credit: Netflix)
Genre: Character drama
Who's it for? Awards buffs and the emotionally resilient.
Ensure you're in the right mindset to watch Marriage Story – i.e. skip this if you're in the middle of a break-up – because this sympathetic movie about a failing marriage and the resulting fallout can be tough viewing. It's the latest picture from director Noah Baumbach (Frances Ha), and features actors Adam Driver and Scarlett Johansson at the top of their game in what are surely emotionally draining roles. Watch it before it gets memed and gif-ed to death on social media, and you only see Marriage Story as that movie where Kylo Ren cries a lot.
Raiders of the Lost Ark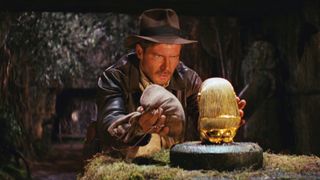 (Image credit: Lucasfilm)
Genre: Adventure
Who's it for? If you don't like this movie, we cannot be friends.
The first Indiana Jones movie remains the best. It's a beautifully-made, funny and exciting adventure, deliberately recalling George Lucas's pulpy favorites from the first half of the 20th century. The entire trilogy is on Netflix US right now (that's right, trilogy). Don't stop and think too hard about Indy's ethos that ancient artifacts belong in a museum, or the fact he dated his former student, or the generally eyebrow-raising stuff in The Temple of Doom. Instead, enjoy the wicked set pieces and the gorgeous locations of these three classics, before they inevitably move to Disney Plus forever someday.
Roma
(Image credit: Netflix)
Genre: Period drama/Foreign film
Who's it for? Cinema buffs
An astonishing…
Click Here To Buy Bitcoins

Click Here For investment Broker
Best Social Media

Best Online Casino

Best Place To Sell Software!